19 Sep

Acworth History & Southern Charm Tour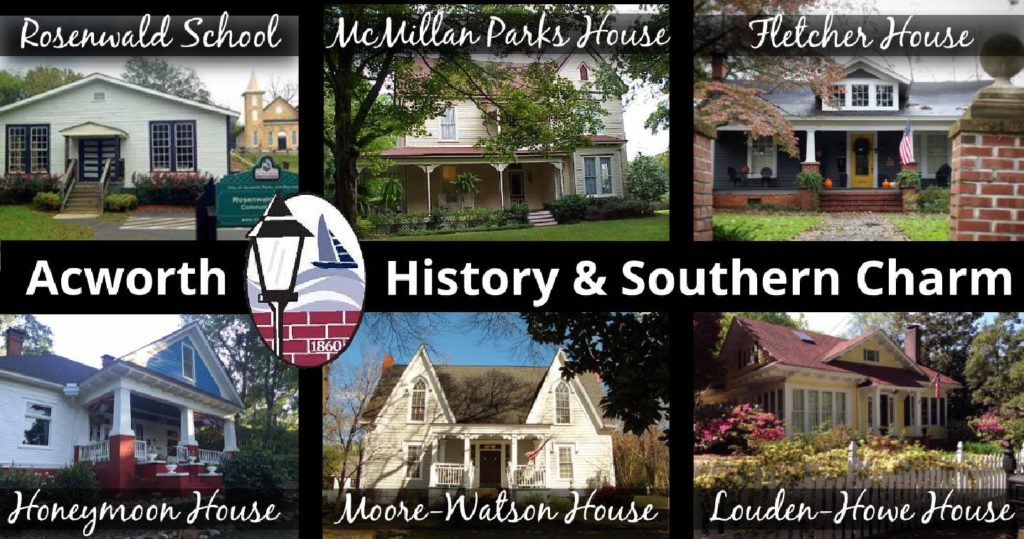 Brookwood Christian School hosted a History and Southern Charm Tour of Acworth on Sunday, October 29, 2017 from 2:00 p.m. to 6:00 p.m.  The tour began at the J.L McMillan house, home of local historian Abbie Parks.  Guests enjoyed a wine and cheese reception and tour of the home.  Afterwards, participants took a casual stroll to the following houses for an inside tour:
-Moore-Watson House (Herron)
-R.L. McMillan House (Allegood)
-McEver Building (Anchor Realty~Sponsor)
-Honeymoon House (Dunlop)
-Fletcher House, and
-Florence Burtz House (Rachelson)
Along the way, the Serendipity House served High Tea at its circa 1879 Queen Anne Victorian house from 2:00 – 5:00 pm.
The event concluded at 7:00 p.m. with some door prizes! Tickets also included a coupon for $5 off of $25 at Center Street Tavern, located in Downtown Acworth.
Proceeds benefited Brookwood Christian School's building fund.  Brookwood Christian School is a non-profit organization specializing in Language Based Learning Differences, such as Dyslexia, for students in grades 3-12.  They are Accredited by Georgia Accrediting Commission grades 1-12.  The school has been so successful that they are raising money for an expansion in order to better accommodate their growing student body.