22 Feb

Acworth in a Day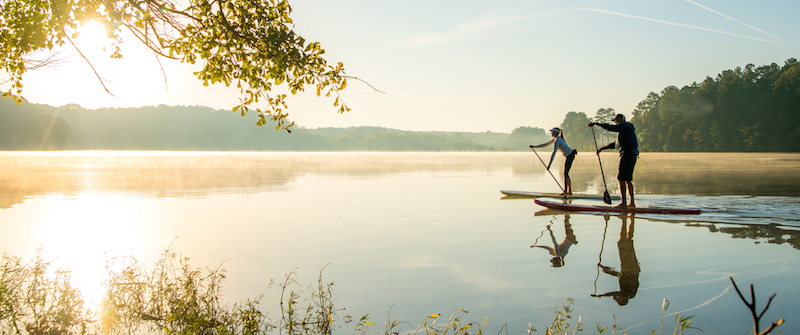 So you're spending the day in Acworth. With so many ways to relax and enjoy the welcoming atmosphere, how will you decide which activities to incorporate into your itinerary? We've put together a list of some of the "must try" activities for first-time visitors. So check out this list and get the most out of your visit to Acworth!
1. LAKE ACWORTH– Take a trip back in time to a serene place, free of the noise and chaos of jet skis, wave runners and speed boats. Enjoy a relaxing afternoon of paddle boarding, kayaking and fishing in a breathtakingly scenic setting. No gas-powered motors or personal watercraft are permitted, so you can re-energize and escape in Lake Acworth's quiet, tranquil surroundings.
2. CAUBLE PARK – Spend the day enjoying one of northwest Georgia's finest parks, as well as the white sand and gentle water of Acworth Beach. The pristine 25-acre park contains fishing points, a boating ramp, boardwalk, swimming area at the beach, rental facilities, a destination playground, picnic areas and lots of stress-free fun! Read more about Cauble Park.
3. HISTORIC DOWNTOWN – There's no better way to escape the frantic pace of everyday life than with a relaxing stroll through Historic Downtown Acworth. Just minutes from I-75, it's the perfect blend of past and present. From its unique shops and galleries to its award-winning restaurants, Historic Downtown Acworth is the perfect place to unwind. Insider tip: after a meal in downtown Acworth, ask your server for a to go cup so you can sip while you stroll.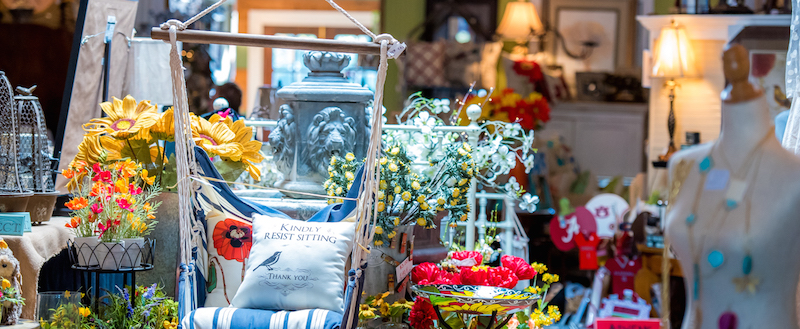 4. SHOPPING ON MAIN STREET – With such a varied selection of one-of-a-kind shops and boutiques, Historic Downtown Acworth has just the right gift for any occasion. And be sure to visit one of the unique art galleries on Main Street, you may just go home with your new favorite work of art! Explore downtown shopping in Acworth.
5. HISTORIC HOMES AND TOURS – The best way to truly appreciate what Acworth has become is to experience its storied past. From majestic Victorian architecture to authentic Civil War history, learn about the fascinating stories of the people and places that made Acworth great. While strolling through our historic neighborhoods, please note that homes on the self-guided tour are private residences and are not open to the public. Read more about the Historic Acworth Walking Tour.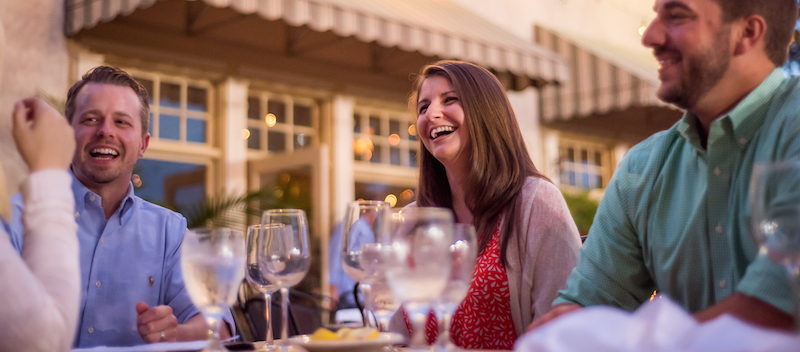 6. RESTAURANTS – You'd better bring your appetite when you visit Historic Downtown Acworth! With several award-winning options among some of the finest, most varied restaurants in the area, you can't go wrong. From the zesty taste of the Bayou at Henry's, to traditional Southern favorites at Gabriel's, to the true flavor of Italy at Fusco's Via Roma, there's something for every taste! Explore more Downtown Acworth Restaurants.
7. PARKS AND TRAILS – Acworth is nestled in the foothills of the North Georgia Mountains, so there are plenty of beautifully scenic lakes, parks and trails to help you re-energize and escape in its serene, quiet surroundings. That natural connection with nature in our beautiful parks is there for the taking, so discover what makes Acworth such a charming destination!