03 Jan

Daddy Daughter Dance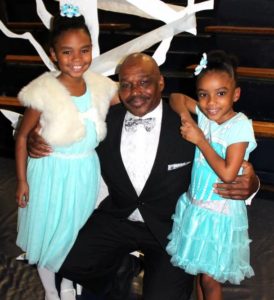 Check back for updated event information!
The Acworth Parks, Recreation, and Community Resource Department will be hosting their annual Daddy Daughter Dance on Saturday, March 23, from 7:00 – 9:00 p.m.  The location is still being determined.  The event has been pushed back this year, in hopes of having this be the very first event held at the brand new Acworth Community Center!  This will be dependent on weather and the facility completion date.  The alternate location will be at North Cobb High School in the Cafeteria.
The 2019 theme will be a Sock Hop!
All girls ages 13 and under are invited to attend with their dads or adult male chaperone.  The daddy-daughter duos will dress for the occasion in their leather jackets and poodle skirts and dance the night away!  It will be a great opportunity for dads and their daughters to spend a special evening together.
The event will include a DJ, light refreshments, gifts for the girls, and a photographer will be set up for optional pictures.
The cost per couple for City of Acworth residents is $30.00 and $40.00 for non-City residents.  Additional daughters cost $10.00 each.  Make sure to pre-register for this event!  Day-of Registration will only be held if space is available and increased rates will apply.
Click here to register.